Siri Can Search Bing, Yahoo, Wikipedia
Apple Siri has built in multiple ways to bypass Google search.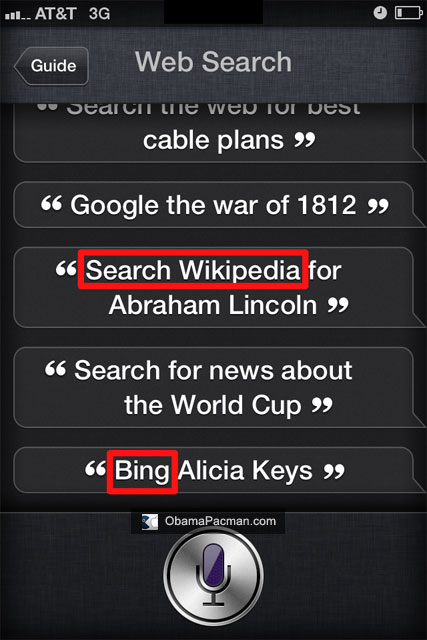 Siri Searches Bing and Yahoo, Too (via Gruber):
Siri thus emerges as a very efficient way to compare search results or to use a second engine if you don't like what you get the first time.
Besides "Search Yahoo for Google Earnings", etc. OP add that Siri can also search Wikipedia. Here's some examples from Apple's Siri guide itself:
"Search Wikipedia for Abraham Lincoin"
"Bing Alicia Keys"
"Google the war of 1812″
Siri also searches for restaurants and merchants using Yelp, plus stock prices and weather using Yahoo.

Related Posts