RIM Co-CEO Apologizes for Worldwide BlackBerry Blackout
After 4 days of worldwide BlackBerry service outage, RIM still has no estimated time to full recovery.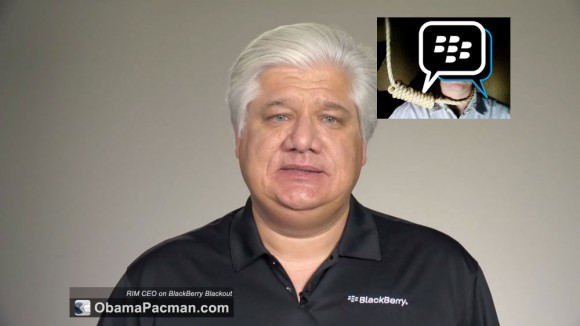 Video: RIM Co-CEO Mike Lazaridis BlackBerry Service Outage
RIM Founder and Co-CEO Mike Lazaridis:
"It's too soon to say this issue is fully resolved."
Some services are restored but expect to see more "instability."
Continuing RIM amateur hour, Lazaridis keeps RIM mmmming customers and said that the company has no clue about an estimated time to full service recovery.
BlackBerry users, time to upgrade to the new Apple iPhone 4S tomorrow!
Photo insert background by andrewtoddphillips and modified made under CC by OP here.

Related Posts