NPR: Apple iPhone Has Higher Priority Score than Drinking Beer
iPhone vs. Beer: NPR reports another Steve Jobs legacy.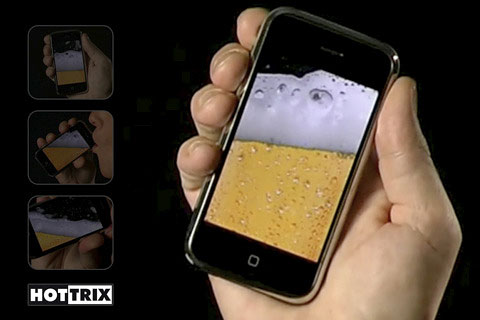 NPR "Classroom Computers, Another Legacy Of Steve Jobs" about Apple in education, from the Macintosh days to today:
Apple has been pushing just as hard into the higher education market. In a recent survey, nearly half of all college students said they planned to buy an Apple laptop. Eric Weil of Student Monitor did the survey, and he says buying an Apple product ranks really high among all the priorities of college students.

"Specifically, the Apple iPhone has a higher [priority] score than drinking beer," Weil says.
Decade of Apple wins helped with this impressive Apple come back against Windows PCs in the education market.
Illustration: iBeer [$0.99 on App Store]: Shake to foam, tilt to drink, includes 6 drinks.

Related Posts