NASA Engineer Makes Double iPad 2 Halloween Portal Costume
How to make a Portal gaping hole costume using two iPad 2s. Aperture Science not involved.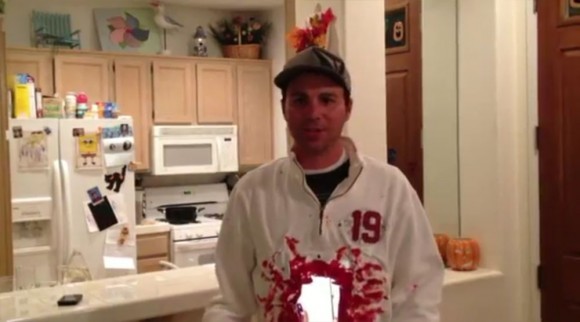 Video: iPad 2 Gaping Hole Halloween Costume
Gizmodo notes that this high tech iPad costume is created by a NASA scientist:
[Mark Rober] is a Mechanical Engineer for NASA's Jet Propulsion Laboratory. He was part of a large team that just finished working on designing the next Mars Rover (called Mars Science Laboratory) that will launch around Thanksgiving.
Video describes how the Portal costume works:
Basically you start a FaceTime chat between the iPads and then tape one to your front and one to your back. Add a little red paint and you're good to go. It's supposed to look like you have a gaping hole in your torso.
You need Wifi or mobile Wi-Fi. Just hope that Siri and GLaDOS won't mix.

Related Posts