iTunes 10.5 for iOS 5 Released
As predicted by OP, today, Apple released iTunes 10.5, required for iPhone 4S, iCloud, and iOS 5.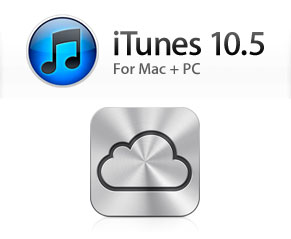 iTunes 10.5 Download
Apple iTunes 10.5 download, for both Mac and PC:
With iTunes in the Cloud, the music, apps, and books you purchase automatically appear on all your devices. Or you can download only the stuff you want to just the devices you want. It's all part of iCloud and iTunes 10.5.
In September, ObamaPacman predicted the October 11 iTunes 10.5 release date in this iPhone + iOS release timeline.
Note: iTunes Match, which syncs your music with iCloud, is coming later in October.

Related Posts