iPhone 4S Voice Recognition SMS Demo [video]
iPhone 4S has fast voice recognition!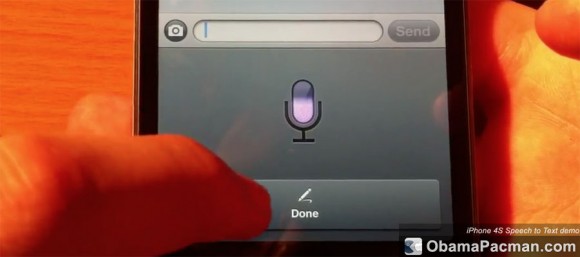 Video: iPhone 4S Speech to Text SMS Demo
Video by Wuphle. ObamaPacman skipped the video to the useful part.
And wow it's fast. The voice to text feature is probably faster than some folks' typing skills (but not faster than this unofficial iPhone texting world record).
It looks like the iPhone 4S voice recognition is fast enough to be used for more than SMS. For example, email, iMessage, maybe even blogging?
Siri is the artificial intelligence part of iPhone 4S, where you can ask it questions and it'll answer. The voice recognition (speech to text) shown is Apple's version of Nuance.

Related Posts