iPhone 4S Sales Set Sprint Record
On its first day of Sprint sales, iPhone demand beats every Android, Rim, or Windows Mobile phone on the carrier.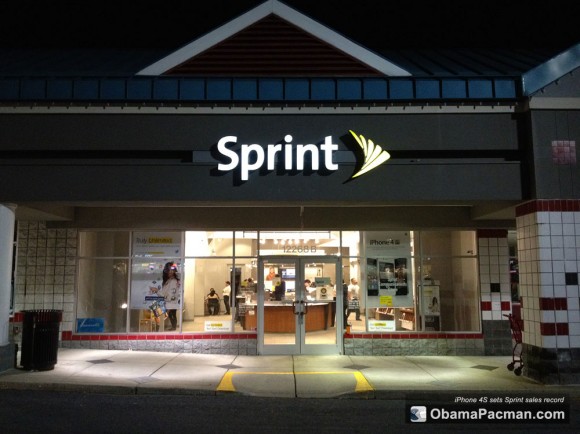 "Sprint today reported its best ever day of sales in retail, web and telesales for a device family in Sprint history with the launch of iPhone 4S and iPhone 4," Fared Adib, Sprint product chief, said in a statement.
The all time sales record was broken by the Apple iPhone at 1 p.m. EDT today. Sprint stores are still open to customers at this hour.
Just a few weeks ago, Sprint said iPhone is the must have smartphone for its carrier, making a $20 billion dollar bet. Now we see why. Earlier this year, Verizon iPhone 4 sets sales record in 2 hours.
Photo: shot with iPhone 4S by ObamaPacman.

Related Posts