iPhone 4S Epic Demand Crashes Apple, AT&T, Sprint Pre-Order Sites [Verizon UP!]
Apple customers looking to pre-order iPhone 4S from certain carriers might in for a long night. (Apple is taking pre-orders now).
OP hint: Play this Benny Hill Theme video soundtrack when you read this article.
iPhone 4S Pre-Order Apple Website (When It Worked)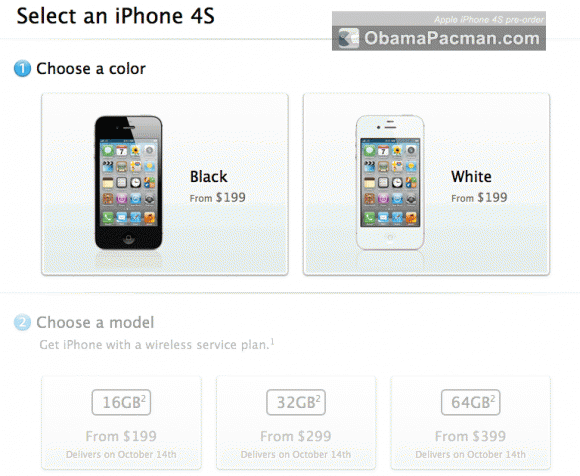 October 7, 3:01 AM EST: iPhone 4S customers flooded Apple, AT&T, and Sprint pre-order servers. Sites still down half an hour later.
Apple Store Online Down
Apple temporally served Http/1.1 Service Unavailable: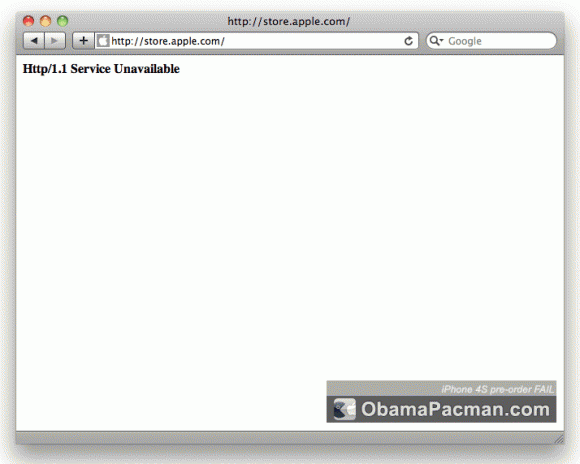 After the servers were flooded, Apple Store switched back to "We'll be back soon."
3:42AM, Apple finally up for pre-orders.
AT&T Down
AT&T is down, no graphic: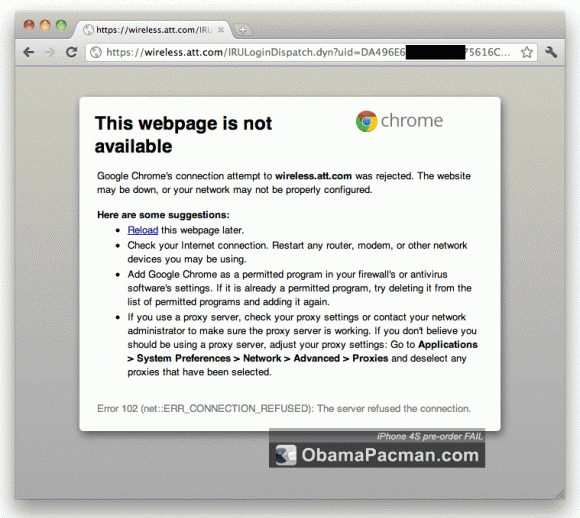 OP was able to get on one page before the server became unresponsive.
3:38AM, AT&T servers 404 error:
"The requested URL /cingular/error.jsp was not found on this server."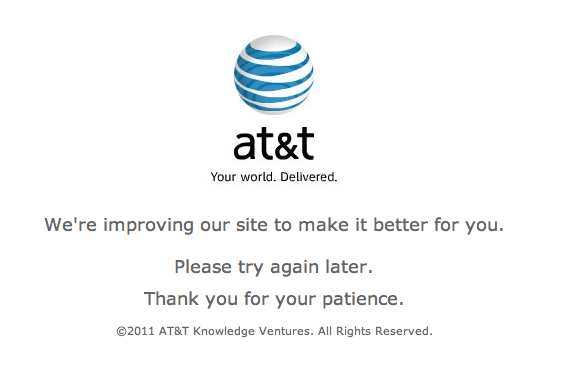 3:45AM, AT&T brings back the death star page with "under construction" headings.
Still down at press time.
Update: AT&T site for business started working around 5AM.
Sprint Down
Sprint servers are unresponsive: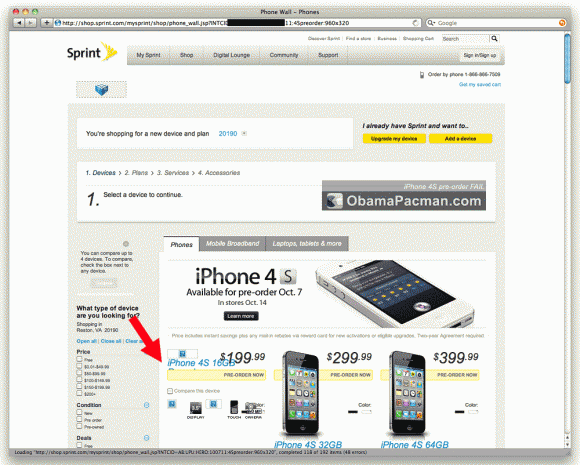 Sprint down: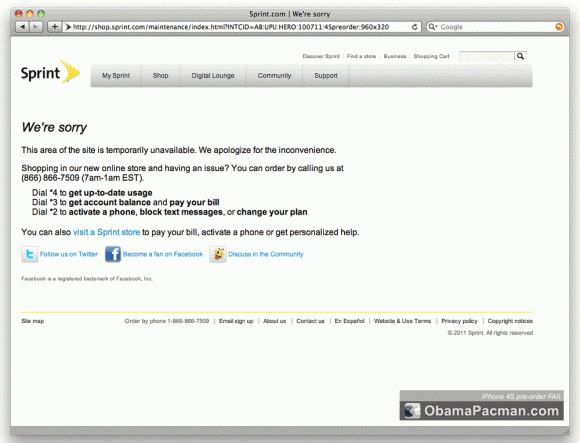 Still down at press time.
Verizon iPhone 4S Pre-Order
Verizon is keeping its iPhone 4S pre-order page up! Impressive. Too bad they offer CDMA.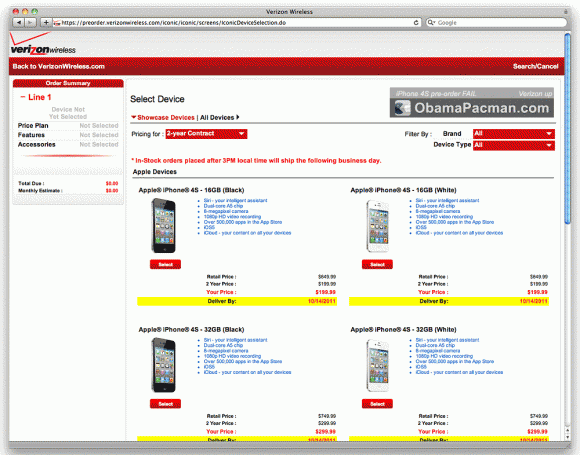 Like a boss. Very tempting.

Related Posts