iPhone 4S Early German Delivery
DHL delivered an iPhone 4S days ahead of October 14 launch to a lucky German Apple customer.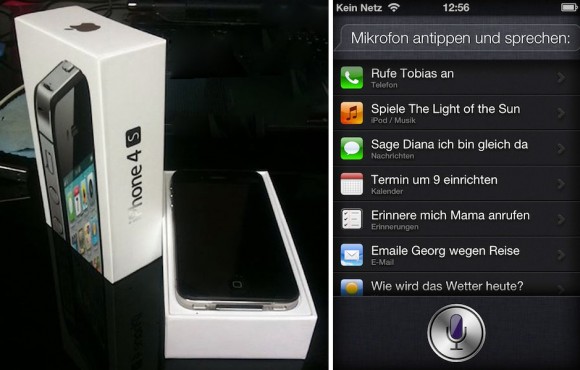 The iPhone 4S pre-order just happened last Friday, but Macerkopf [English translation] notes a reader already received a Deutschen Telekom iPhone 4S already.
The new 2011 iPhone was received before iTunes 10.5, OS X Lion 10.7.2, or iOS 5 became available, but due to PC-free feature in iOS 5, the iPhone 4S works out of the box.
Last year, friend of ObamaPacman received iPhone 4 early, and OP was able to make the iPhone 4 vs. iPhone 3GS speed test the night before launch.
Want an iPhone 4S on October 14? iPhone 4S pre-order inventory sold out quickly, so you have to get in line for the 8 am official release.

Related Posts