iPhone 4S 8MP f2.4 Camera + 1080P Video Recording [Specs]
New 2011 iPhone 4S camera specs, revealed at Apple Keynote.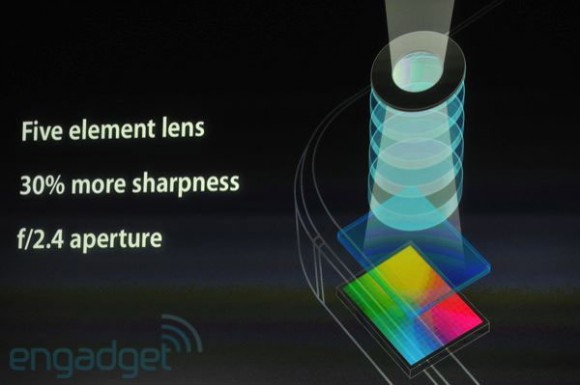 iPhone 4S Camera
4G iPhone 4S with 8 hour battery life has awesome camera. Specs:
8 megapixel sensor, 3264 x 2448
Five element lens
f2.4 aperture (faster than most consumer SLR lens)
Backside illumination sensor, 73% more light, 33% faster capture
Apple designed ISP: face detection, 26% better auto white balance
Fast iPhone 4S Camera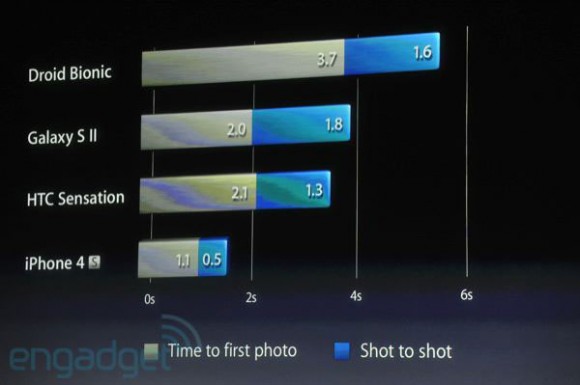 In terms of camera + iOS response speed, time to first photo and shot to shot, iPhone 4S beats sluggards Droid Bionic, Samsung Galaxy S II, and HTC Sensation.
In iOS 5, when the screen is off, you can double-click home button to quick draw the camera without need to enter passcode.
iPhone 4S Apple Keynote Squirrel Photo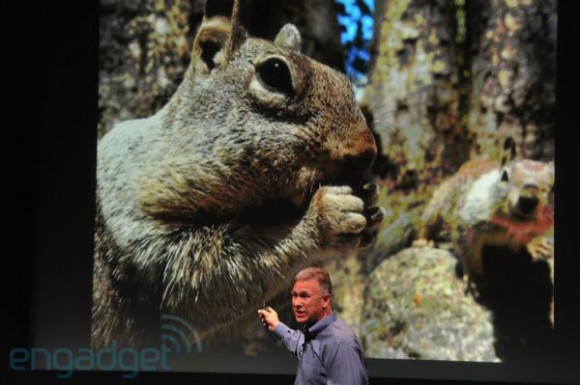 Phil Schiller:
"Do you know how hard it is to make a squirrel stand still?"
iPhone 4S Video Recording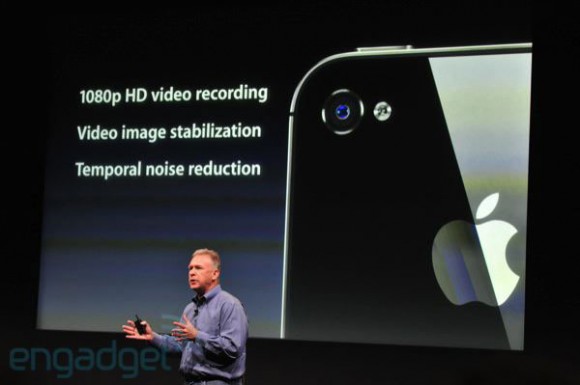 iPhone 4S has improved video camera too:
1080p video recording
Image stabilization
Temporal noise reduction
You'll need that extra storage space if you want to shoot 1080p video.

Related Posts