iPad Halloween Magic, 10 Weeks in the Making [video]
Digital magic meets sleight of hands. Amazing video.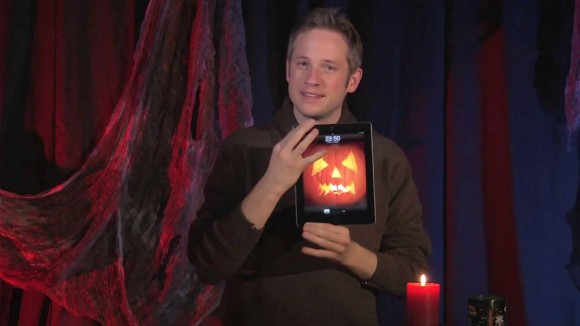 Video: iPad Halloween Magic
Magician Simon Pierro, creator of iOS 5 preview magic video, has done it again. Combining expert sleight of hands with technology to create this Halloween magic act.
Mashable talked about the video:
[Simon] spent 10 weeks putting together this Halloween iPad act, and "it was a hell of a lot of work," he says. "Luckily my iOS programmer Masashi Beheim again joined the project. It took him more than 100 hours of programming this time, being as fanatical about details as I am," he added.
Wow. And it shows. Simon is available for hire for trade shows etc.

Related Posts