iOS Developer Tip: Label the "Back" Button
Why Back should never be used in GUI, and how Apple does it right.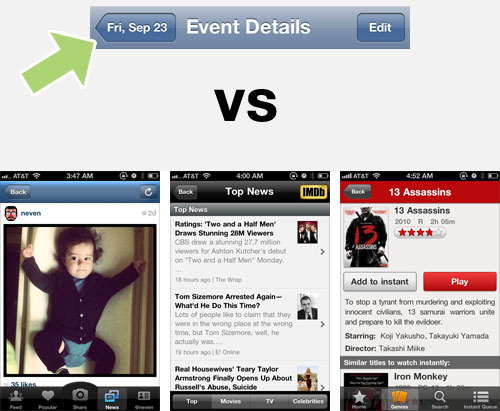 The Back button should never show the text "Back". […]

Apple put three legible, helpful data points into one button. This is the standard to aspire to.
ObamaPacman: It's detail like this that makes Apple software & products such a joy to use.

Related Posts