How to Hide iOS 5 + Mac Purchases from iCloud App History
Trick to archive and hide iOS and Mac App Store purchases from iCloud app re-download list.
Hide Apps From Purchase History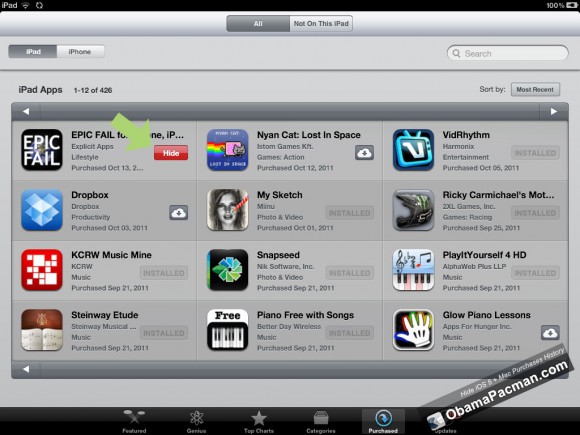 iCloud introduces "Purchased" list of your apps for easy re-downloading. But for those sharing an account, what if you don't want certain titles to show up? Easy (via 9to5mac):
iPhone, iPad, iPod touch: Use the same swipe motion (from right to left) on the app as if you are deleting an email. You'll get a one time note about it.
iTunes / Mac App Store: hover over app or item name with house.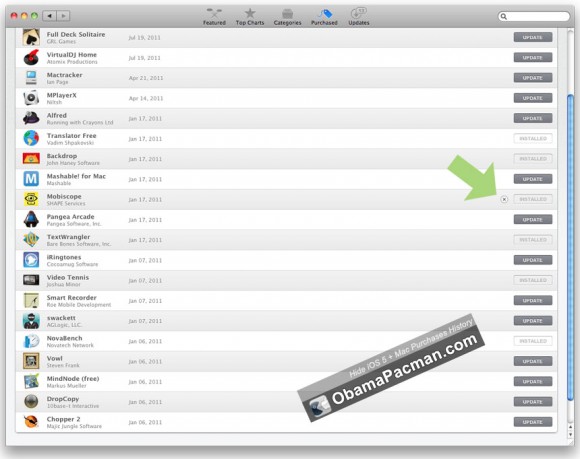 Unhide Apps From Purchase History
You can unhide purchases at anytime from your Account Information page. Go to "Featured", click on your account ID, and enter your password to show hidden purchases: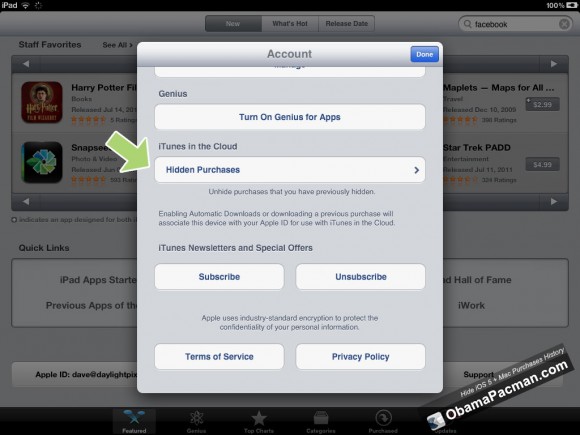 Related Posts