FTC: Google "Deceptive Privacy Practices" Results in 20 Years of Future Monitoring
Google reached a settlement with US government about its Buzz social network's deceptive privacy practices. For the first time ever, FTC required a company to implement a privacy program, requiring long term monitoring of the Mountain View company.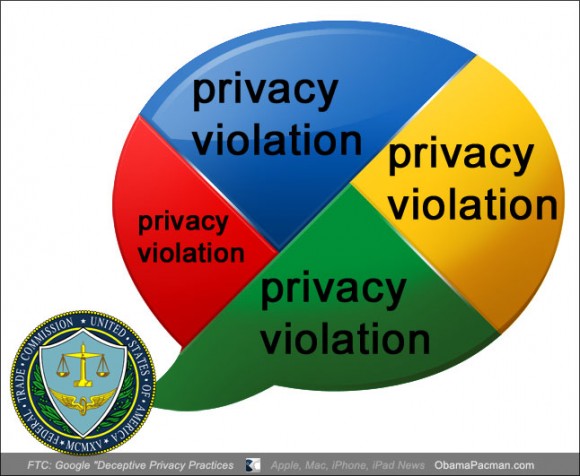 Settlement: Google Buzz Privacy Violation
This Monday October 24, Federal Trade Commission announced that it accepted a settlement with Google about its deceptive practices:
This is the first time an FTC settlement order has required a company to implement a comprehensive privacy program to protect the privacy of consumers' information…

The settlement bars [Google] from future privacy misrepresentations, requires it to implement a comprehensive privacy program, and calls for regular, independent privacy audits for the next 20 years.
But why would the US government impose an unprecedented two decades of monitoring on Google? FTC, in its March 30, 2011 announcement, on the "Deceptive Privacy Practices in Google's Rollout of Its Buzz Social Network":
According to the FTC complaint, Google launched its Buzz social network through its Gmail web-based email product. Although Google led Gmail users to believe that they could choose whether or not they wanted to join the network, the options for declining or leaving the social network were ineffective. For users who joined the Buzz network, the controls for limiting the sharing of their personal information were confusing and difficult to find, the agency alleged. […]

Google received thousands of complaints from consumers who were concerned about public disclosure of their email contacts which included, in some cases, ex-spouses, patients, students, employers, or competitors.
FTC also claimed:
Google misrepresented that it was treating personal information from the European Union in accordance with the U.S.-EU Safe Harbor privacy framework.
Wow, international privacy violation too? Basically, Google dug itself into this hole with its blatant disregard for commerce best practices.
Google: Do No Evil?
Some of Google's legal problems:
Google: do no evil. Perhaps the cupcake promised by a certain robot is a lie?
Hopefully the FTC enforcement will keep the continuing gross Google privacy violations in check. Perhaps Department of Justice will bring similar case against possible Google antitrust behaviors?
PS. Here's Android before and after iPhone.

Related Posts