First Lady Michelle Obama Sends First Tweet on a Mac
The first ever White House First Lady tweet + short behind the scenes video.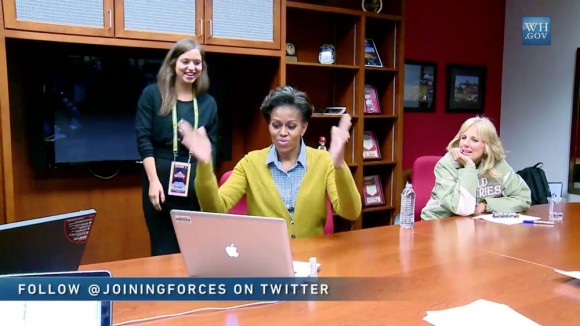 Video: First Lady Michelle Obama Tweets
White House, this Wednesday:
Right before Game One of the 2011 World Series in St. Louis, MO, First Lady Michelle Obama posts her first tweet from an official White House account.
Here's the First Lady's tweet, using @joiningforces: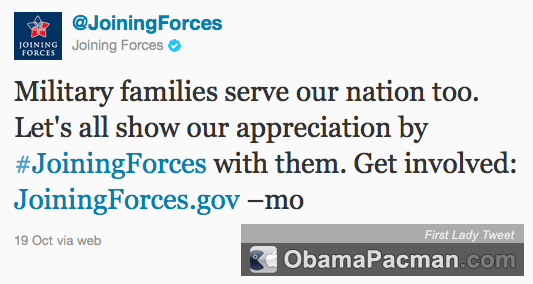 In the video, two Macs and an iPhone made an appearance. The First Lady seems to be using a White House MacBook Pro (the white sticker looks to contain bar codes, often used by IT to identify company property).
Earlier this year, the Pope made his first tweet on an iPad, and US President Obama sent first live tweet on a Mac.
[via mashable]

Related Posts