Find My Friends, Cards, Airport Utility, iTunes Movie Trailers [New iOS Apps]
4 new + 2 Apple iOS app updates for iPad, iPhone, and iPod touch.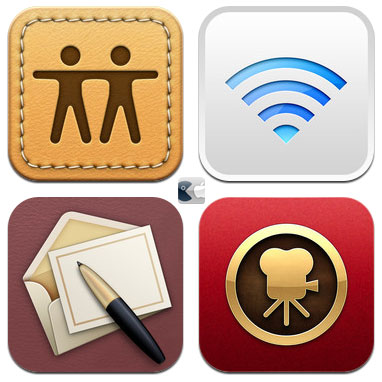 Released by Apple with iOS 5:
Find My Friends [Free, App Store]: great feature for friends to find each other, with easy to set up time limits. Has optional Parental Controls to keep it always on. No need to pay cell phone companies recurring monthly fee.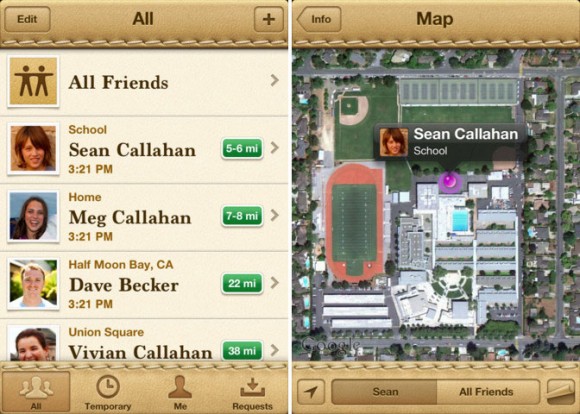 Cards [Free, App Store]: make and mail custom letterpress + photo greeting cards. Get notified on iPhone upon delivery if recipient is in the US. iPhone and iPod touch optimized as of v1.0.
Airport Utility [Free, App Store]: set up and modify Apple Wi-Fi devices AirPort Extreme, Express, and Time Capsule. Control basic wireless internet sharing to advanced port forwarding, without using a computer.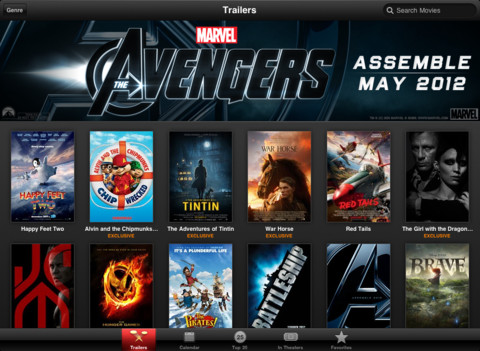 iTunes Movie Trailers [Free, App Store]: containing movie showtimes (awesome), photos, behind-the-scenes features, calendar, can beam trailers to play on TV with AirPlay and Apple TV.
Apple App Updates
Remote [Free, App Store]: control Apple TV, iTunes on Mac or PC, now can control multiple AirPlay outputs. Besides the ability to play music and video, Remote app can also create and modify playlists.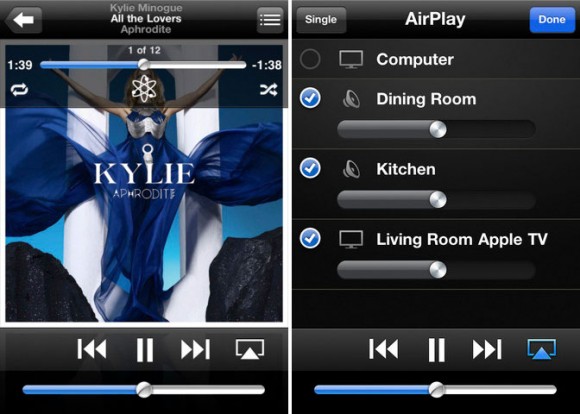 iMovie [$4.99, App Store]: edit movies on iPhone, iPad, and iPod touch. 8 themes, over 50 sound effects, record your own soundtrack, loop music. Precision audio waveforms on iPad. Email movie or publish on YouTube, Facebook, Vimeo, and CNN iReport. Stream to Apple TV with AirPlay.
Except for "Cards", all apps are universal and optimized for iOS devices (ObamaPacman: Apple is expected to update Cards to Universal app in the future). There is some minimum iOS requirement though:
iOS 5: Find My Friends (v1.0), Cards(v1.0), Airport Utility (v1.0), iMovie (v1.2.2)
iOS 4.3: iTunes Movie Trailers (v1.0)
iOS 3.1.2: Remote (v2.2)

Related Posts