Fake Angry Birds + Fruit Ninja = Cut the Birds !?
How did this Fruit Ninja and Angry Birds
mashup got through the App Store approval process?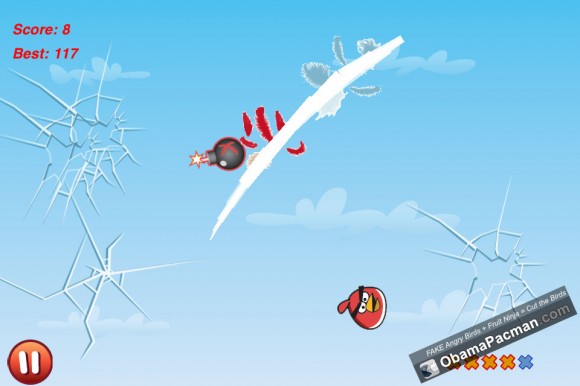 It's not often you see a cheap knock-off go after not one game, but two.
The double knockoff was released on October 26, 2011 by SolverLabs LLC. Currently still available. Download the free Cut the Birds at: http://itunes.apple.com/us/app/cut-the-birds/id474242015?mt=8 It'll be remove in hours.
The idea has some potential, but not as an unlicensed product.
So who is going to mashup Angry Birds with Cut the Rope? I call Om Nom.

Related Posts