Official Facebook iPad App Released
Today, Facebook finally released its iPad optimized app.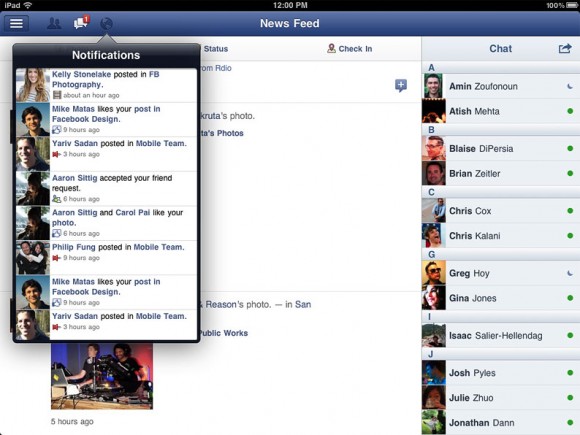 Download Facebook for iPad [App Store, free]:
With high-res photos, games, chat and more, now you can get the best of Facebook on your iPad.

Enjoy bigger, better photos: Your photos are high-res and easy to flip through, like a real photo album
Navigate anywhere, fast: Just tap, slide or pinch to move from one screen to another
Play games on the go: Access your favorite Facebook apps and games, wherever you are
Focus on what matters: Zoom in on your friends' photos, updates and stories
Never lose your place: Share a photo, update your status or send a message without leaving News Feed
See who's nearby: Check out the Nearby map to see what your friends are up to
Facebook, at v4.0 is now an universal app optimized for iPad, iPhone, iPod touch.
Works great! You can even access your apps, such as ObamaPacman on Facebook.

Related Posts