Double iPhone 4S in Space
OMG double iPhone 4S all the way… to edge of space. Faster turn around than NASA missions.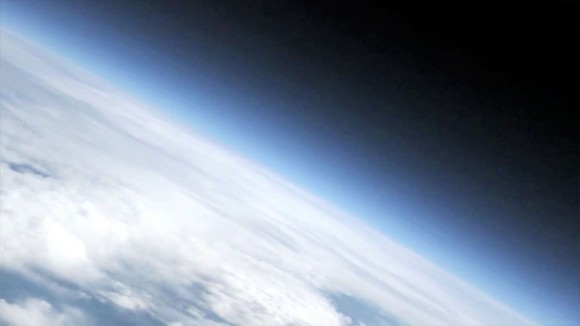 Video: Double iPhone 4S in Space
No it's not iPhone on NASA mission.
Inspired by this 2010 iPhone 4 space flight video, Final Cut King made his own video with double iPhone 4S:
We launched 2 iPhone 4S phones with a weather balloon to go up to 100,000 [feet?]. We put one of the iPhone 4S's on an interval photo timer app and the other on video mode. We used a Spot GPS tracker (though I would not recommend it because it only tracks in 15 minutes increments.
Yes, they involved the FAA. OH, might want to enable "find my iPhone" feature for faster GPS tracking.

Related Posts