Case Maker Makes 50,000 4.44-inch Screen iPhone 5 Cases
Another case maker claimed to be investing in making cases for rumored thinner and larger screen iPhone 5.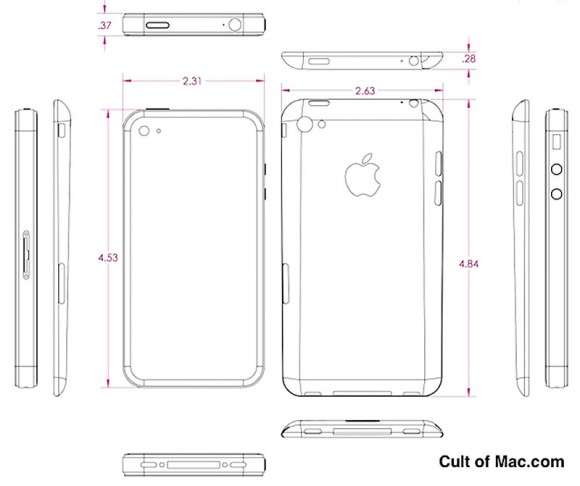 Cult of Mac reports:
Hard Candy cases says it received identical data about the device from three sources. This is what they heard:

Large 4.44-inch screen.
It is significantly bigger than the iPhone 4, but the case tapers, making it feel a lot thinner.
Large, lozenge-shaped Home button (This is rumored to be integrated with new Assistant function, allowing tasks to be controlled by voice).
The iPhone 5 or a new Apple iPod touch / "iPad mini" will have a 4.44-inches diagonal (3.70-inches by 2.46-inches) display, Hard Candy Cases CEO Tim Hickman believes. ObamaPacman notes: no it's not an iPad mini.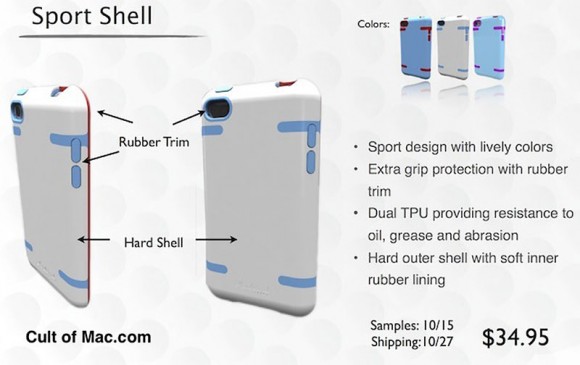 The only pictures provided by Hard Candy are CGI, not real products. Possibly just another attempt at publicity stunt by rehashing existing iPhone 5 rumored design. Or maybe all the Chinese iPhone 5 case makers got it wrong too?
ObamaPacman: All these mockups of iPhone 5 put the screen too close to the edge, which might have a problem with accidental input while holding the device using current technology. (Unless Apple provides additional huristics to counter accidental input, if the mystery new iPhone 5 is real).

Related Posts