Apple Sold 4 Million iPhone 4S in Three Days
2011 iPhone 4S sales breaks record.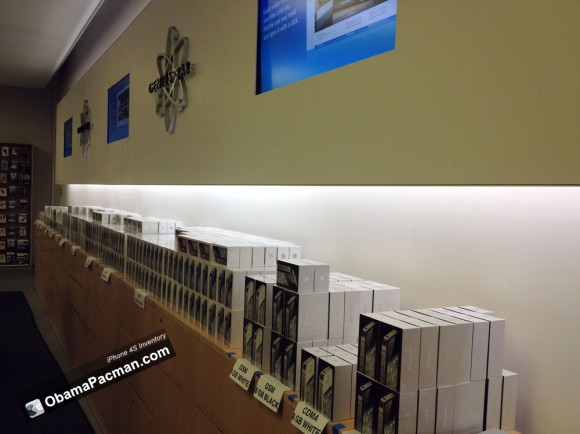 "iPhone 4S is off to a great start with more than four million sold in its first weekend—the most ever for a phone and more than double the iPhone 4 launch during its first three days," said Philip Schiller, Apple's senior vice president of Worldwide Product Marketing. "iPhone 4S is a hit with customers around the world, and together with iOS 5 and iCloud, is the best iPhone ever."
Last year, Apple sold 1.7 million iPhone 4 in first three days of sales. But the supply and sales capacity was severely constrained, with 12 hour waits on launch day at some locations.
This year, iPhone 4S pre-prder melted down Apple, Sprint, and AT&T servers, and broke one day pre-order record. But Apple was able to stock up iPhone 4S inventory and figured out a way to reduce wait times significantly.
Apple will be launching the 2011 iPhone in 22 new countries on October 28: Austria, Belgium, Czech Republic, Denmark, Estonia, Finland, Hungary, Ireland, Italy, Latvia, Liechtenstein, Lithuania, Luxembourg, Mexico, Netherlands, Norway, Singapore, Slovakia, Slovenia, Spain, Sweden and Switzerland.

Related Posts