Apple Posts Photo of Steve Jobs Memorial
Tim Cook speaks to a big crowd of employees at Apple Cupertino headquarters.
Steve Jobs Memorial Apple Headquarters, October 19 2011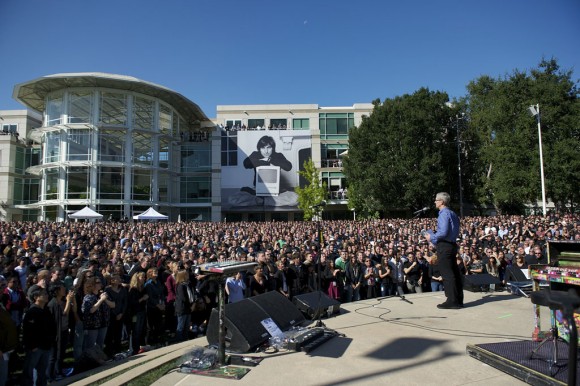 Apple gave a rare glimpse of the interior of its Cupertino campus today:
CUPERTINO, California — October 19, 2011 — Apple CEO Tim Cook speaks to employees at a celebration of Steve Jobs' life.
Copyright © 2011 Apple Inc. All rights reserved.
The private event celebrating life of Steve Jobs featured Al Gore, Norah Jones, and Coldplay.

Related Posts