Apple Japan Leaked iPhone 4S + October 14 Launch
New iPhone 4S and iPod nano prematurely updated on Apple Store site in Japan.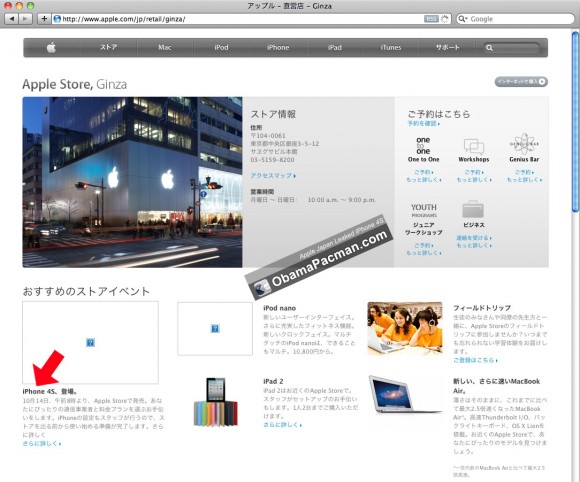 Leaked by Apple Store, Ginza, reported by macrumors.
The images are not live yet, but here's the text:
iPhone 4S、登場。
10月14日、午前8時より、Apple Storeで発売。あなたにぴったりの通信事業者と料金プランを選ぶお手伝いをします。iPhoneの設定もスタッフが行うので、ストアを出る前から使い始める準備が完了します。さらに詳しく
The touchscreen iPod touch is getting new features and reduced price in Japan, down from 13,800 yen.
iPod nano
新しいユーザーインターフェイス。さらに充蚩閼 釶鈿は、できることもマルチ。10,800円から。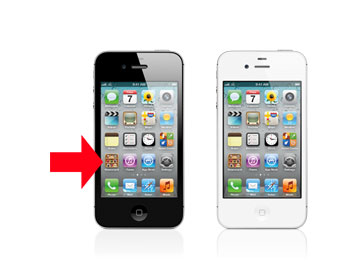 9to5Mac reports Apple also updated iPhone 4S images with iOS 5 only News Stand app.
Suppose to be similar in design to CDMA iPhone 4, which already has the CDMA + GSM chip but only CDMA antenna. The iPhone 4S is expected to be dual mode that works on almost all carriers around the world.

Related Posts