Apple iPod Announced 10 Years Ago Today [Steve Jobs Video]
2001 Steve Jobs Apple music event keynote at Cupertino campus introducing the iPod. 10 minute video.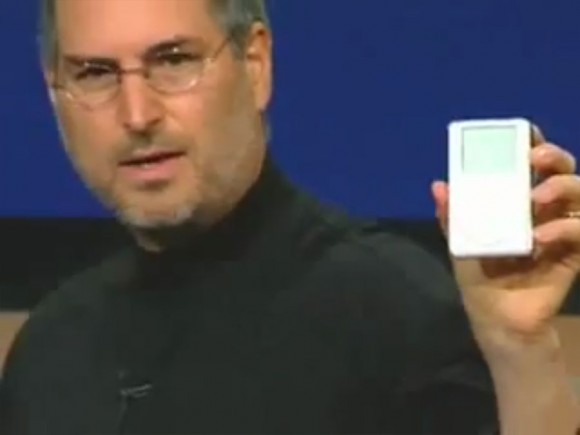 Video: Steve Jobs iPod Introductions 2001
The iPod was introduced on October 23, 2001 and released on November 10. At a time of CD player, 128MB MP3 player, and MP3 CD player are the norm. Apple introduced the "more expensive" iPod. Steve Jobs:
No one has found the recipe yet for digital music.
Cult of Apple haters in 2001: $399 for music player? That's too much. Non-removable battery? What is Steve Jobs thinking? Apple is doomed.
And boy isn't Steve Jobs right again. Like iMac and iBook before it, and iTunes, iPhone, App Store, and iPad after it. The iPod is a commercial success that eventually brought Apple to become the most valuable technology company in the world.
And it fits right right in Steve Jobs' pocket.

Related Posts