Angry Birds Movie Trailer [Spoof]
Not quite Rovio's official Angry Birds movie trailer. Featuring iPhone and bacon.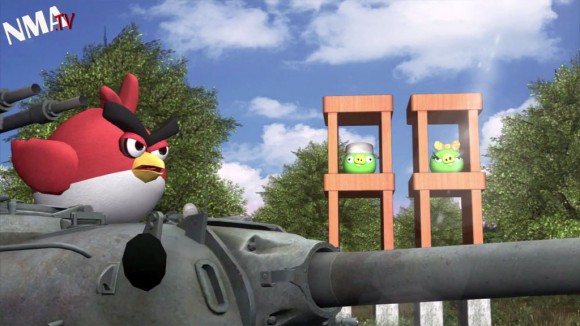 Video: Funny Angry Birds Movie Trailer
This Angry Birds movie has everything! Funny comment:
Okay lets get this straight…this movie have angry birds, Jesus, sex, surprise pregnancies, human experiments, guns, furies, tanks, blood, raspberry jam, prison survival, bacon, pork scratching, one man army, flame thrower, kfc, slavery and money…Have I missed anything?
"Behind the scenes" video made by Taiwanese animators NMATV.

Related Posts