World of Goo Mac + iPhone iPad Universal App: 80% Off Sale
Great game for Mac and iOS, on sale for a limited time to celebrate its five-year anniversary.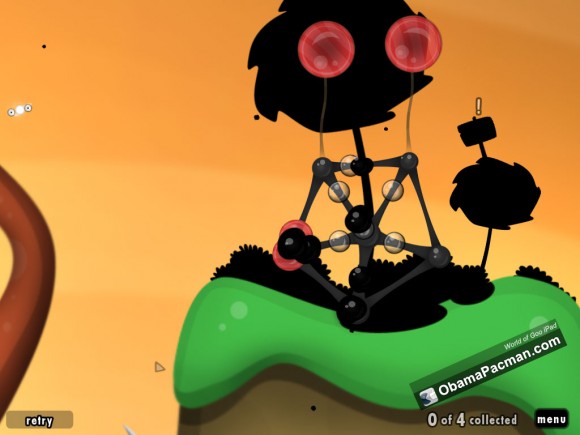 Video: World of Goo Trailer
ObamaPacman: World of Goo has beautiful music, artsy graphics, and fun Goo ball building puzzle game play. Download it now:
World of Goo for Mac, [Mac App Store]: on sale $1.99 normally $9.99
World of Goo HD, [App Store Universal]: on sale $0.99 normally $4.99
Sale will be through the weekend, 2D Boy notes.
World of Goo developer 2D Boy revealed earlier this year that iOS beats other platforms in terms of sales.

Related Posts