Why HP is Failing: Needs Better "Communication Skills"
Wow. Hewlett-Packard believes that improved leadership skills will fix the troubled company, with stock near 5 year low.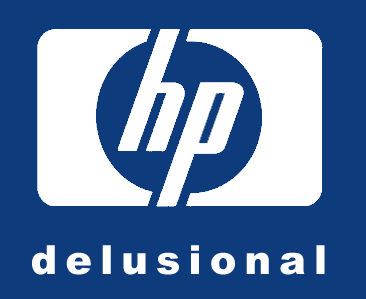 HP just fired CEO Apotheker and replaced with ex-eBay CEO Meg Whitman today. The new executive chairman of board of directors announced:
We are at a critical moment and we need renewed leadership to successfully implement our strategy and take advantage of the market opportunities ahead.
So, what's the strategy for success at Hewlett-Packard? Ray Lane:
Meg Whitman has the right operational and communication skills and leadership abilities to deliver improved execution and financial performance.
ObamaPacman: so Hewlett-Packard believes that its TouchPad product failures are due to communication skills. Wow. We called HP delusional in Feb 2011. This is going to top that. Mark my words, HP is going to be the next Palm.
HP Fires WebOS Engineers
HP started to laid off WebOS employees this week. All Things D quotes HP spokesperson:
As communicated on August 18, HP will discontinue the development of webOs devices within the fourth quarter of fiscal year 2011, which ends Oct. 31, 2011…

During this time, we stand by our commitment to our webOS customers and will work to ensure that support and service for customers are not adversely affected. HP is exploring ways to leverage webOS software.
Firing engineers will surely let HP keep up supporting TouchPad customers. So much for promised bug fixes, security, and software updates. So how will the new HP strategy come in?
Operational skills: let's fire faster!
Communication skills: we're glossing it over with PR!
Leadership ability: let's march more confidently toward the cliff!
Perfect. The Fuhrer approves.

Related Posts