Handmade Steve Jobs Action Figure
Where to buy a handmade version of the banned iPhone holding Steve Jobs action figure.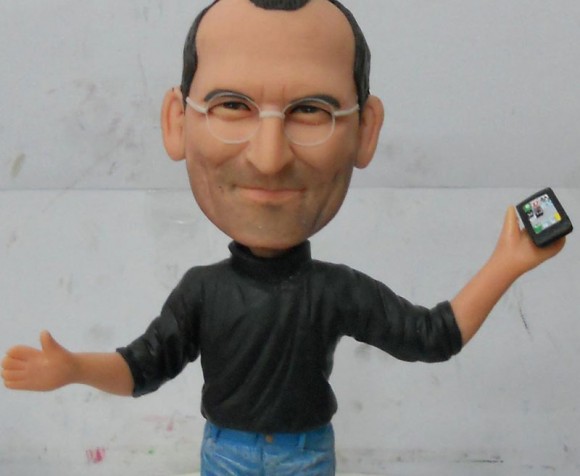 By Etsy shop MiniYou, which can also hand make figurines from your own photos:
Steve Action Figure Looks Amazingly Real-100% handmade.
Featuring Steve Jobs fashion + Apple logo platform + detailed iPhone, the Apple founder action figure costs $149.99. Shipping is $4.99 to US, and $9.99 to everywhere else. The shop has sold a few, with only one available now.
ObamaPacman: Dimensions are not listed, but due to the detailed iPhone icons, it should be comparable or larger than the Apple axed Steve Jobs action figure.

Related Posts