Virtual Geotagged Post-It Notes: iPhone + iPad Reminder App
Type or draw a geotag triggered note for yourself, friends and family, or for anyone.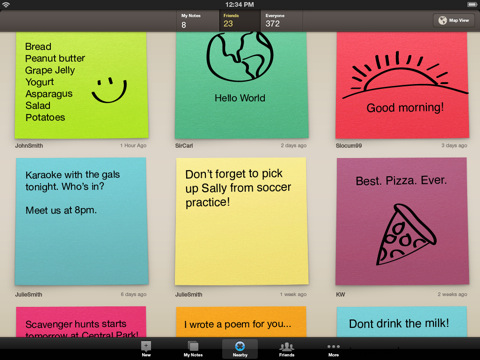 Interesting new app noted by Book of Joe. Post-it PopNotes [App Store] Universal App by 3M is free. It is US only at this time (Version 1.0.0). Features
Draw or type your notes
Place notes at specific location
View notes posted by location
Set location-based reminders. Example:

Leave a note at the store that reminds you to pick up milk when you get there.
Leave a sweet note for that special someone at the airport when they land.
Share reviews at theaters, recommendations at restaurants or tips at fishing holes.
Looks to be a neat app. I wonder what Banksy could do with this.

Related Posts