Undead Attack HD: Zombies Pinball iPad Game [Freebie Download]
iPad pinball + zombie defense game, free for a limited time.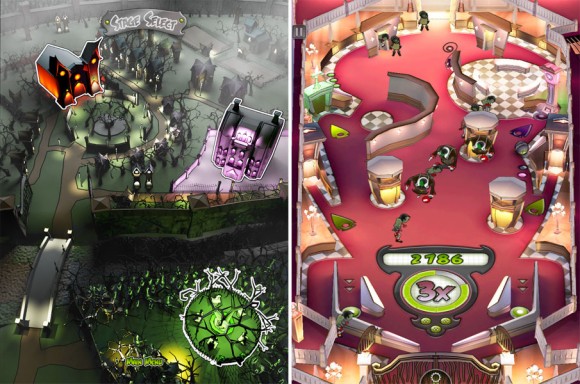 Want to kill zombies with your pinballs? There is a pinball zombie defense game for that!
ObamaPacman rated awesome.
There are 3 different tables, different ball upgrades, and tiny zombies coming to get you. Your flippers won't do anything to the zombies, so you need to hit them with your balls.
Download "Undead Attack HD: Best Pinball & Zombies Game" [App Store]
What needs improvement (tested: Version 1.0 released Sep 15, 2011):
Both flippers should be allowed at the same time. After all, the iPad supports 11 points of multi-touch input
The awesome Spiked Ball sometimes get stuck due to its size
Ability to see top score. Seems that you cannot see top score without getting one? The score list seems to come with placeholder scores, not worldwide leader board
Should see gate health

Related Posts