Time Magazine: Apple Ecosystem Infographic
Music, publication, movie, mobile phone, and other industries as shaped by Apple product tree.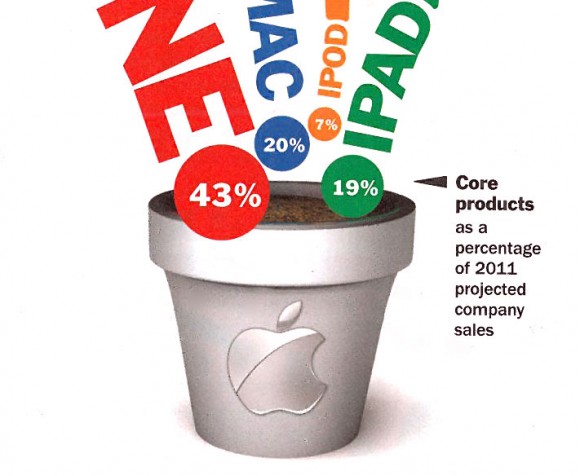 "Branching out. How Steve Jobs extended Apple's influence beyond Macs."
Info graphic showing the Apple ecosystem with core products iPhone, Mac, iPad, and iPod as tree branches. September 12 issue of Time Magazine (subscription required):
Apple's ailing CEO Steve Jobs, who stepped aside in August, is rightly accorded the "genius" label for the alluring hardware he created. But Jobs was always thinking beyond gadgets…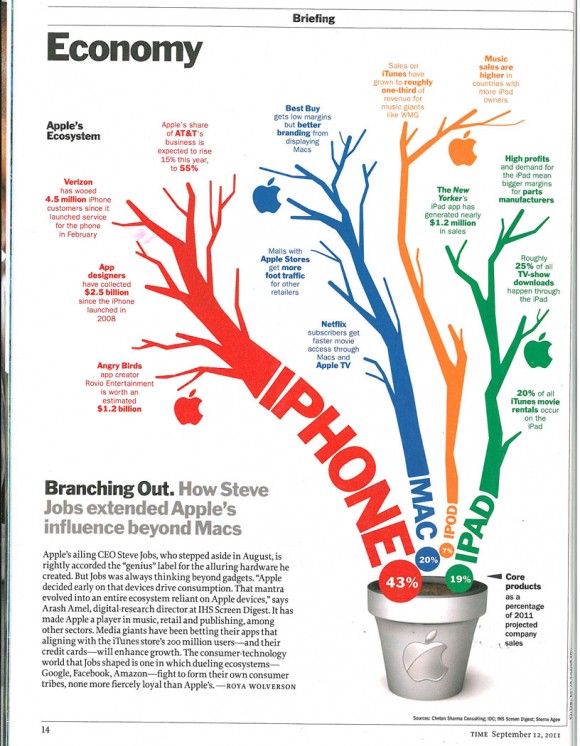 US subscribers to Time Magazine can access the content free with TIME Magazine iPad App [App Store iPad app].
For current news, Time also makes TIME Mobile [App Store] for iPhone and iPod touch. Great idea: the app caches news articles for offline viewing without need for Internet connection.

Related Posts