SNL Andy Samberg Plays Fake Mark Zuckerberg for Facebook F8 Keynote
Fake Mark Zuckerberg + Zuck Dawg + dog named Beast + Facebook keynote using Mac.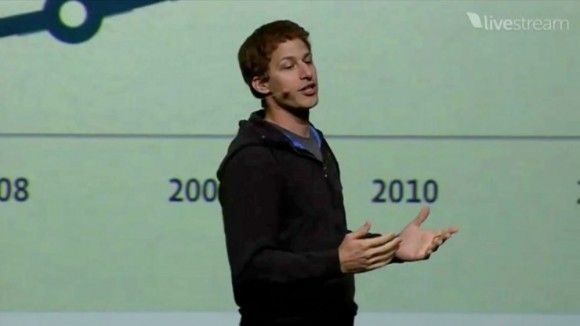 Video: Fake Mark Zuckerberg, Facebook F8 Keynote
At Facebook F8: Andy Samberg unleashed before the real Zuckerberg gets on stage.
Mark Zuckerberg Mac
Mark Zuckerberg, Facebook CEO still uses Mac for FaceBook Keynote. This time without the Apple obscuring logo. Perhaps to show that the FaceBook movie, the Social Network is a lie?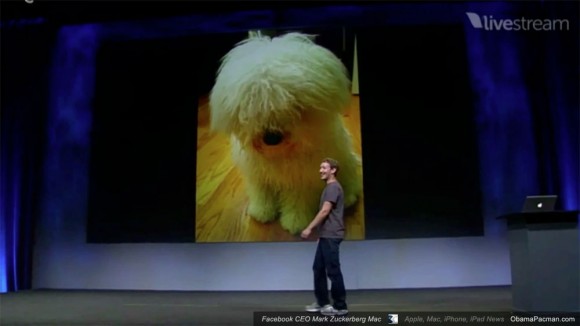 Andy Samberg: I'm On a Boat
Andy Samberg is cast of Saturday Night Live. He's also part of The Lonely Island, which made funny songs such as I'm on a boat:
From album Incredibad
. The Lonely Island has a new 2011 album: Turtleneck & Chain
.

Related Posts