Screen Capturing / Recording Mac App Sale: Screeny
Free today: $15 screen video and audio recording Mac App.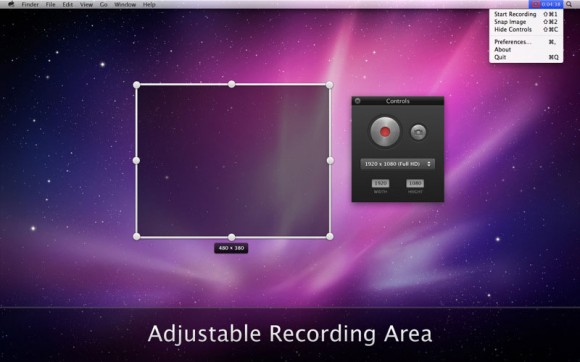 Screeny [Mac App Store Download] features:
Capture a specific portion of your screen or record full screen
Records with keyboard shortcut
Record in 60, 30, 20, or 15 Frames Per Second (slower is better for older computers)
Menu Bar app
Capture Audio from your computer's microphone when recording video
Can capture system audio with third party plugin
Optionally compress videos with high quality H.264 to export to cloud app
Free Screen Recording App
Note that Mac OS X also has built in screen recording. Available through Apple Quicktime:
Open QuickTime
Go to File menu and click "New Screen Recording"
It has no fancy features, but the Apple QuickTime method is free.

Related Posts