Samsung Galaxy S II Continues to Copy iPhone
2011 Samsung Galaxy S II iPhone knockoff copies Apple charger from 2008 3G, 2009 3GS, and 2010 iPhone 4.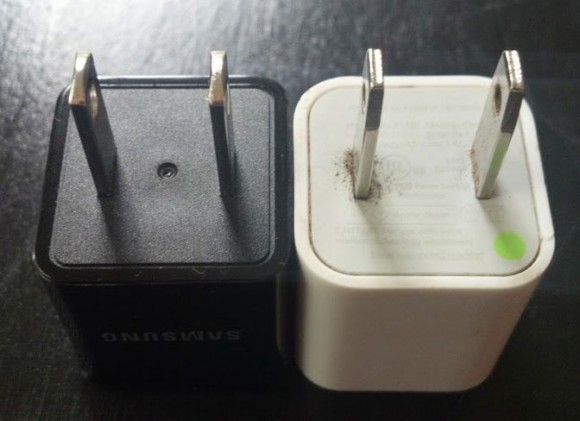 9to5Mac gallery: Oh Samsung, you are making this too easy.
Dimensions:
It is almost an exact replica, within a millimeter in every direction.
Functionality:
As you can imagine they both put out the same power, 5V at 1A.
Cult of Apple haters are already making more excuses for Samsung's knockoff phone.
Surely Samsung didn't copy Apple:

Related Posts