Samsung Did Not Copy Apple iPhone / iPad Design [SameSung]
From product, store, to package design, surely Samsung didn't copy Apple. Not at all.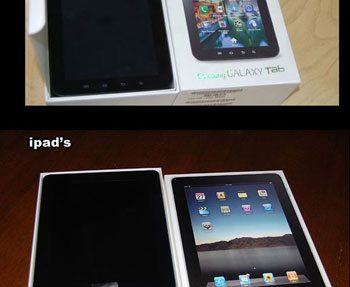 OP notes quick correction: In terms of the cable and connector, Samsung actually copied the iPod dock connector cable (introduced 2001), 2003 USB version shown.
More plagiarism:
And two already shown:
But what about the merits? Nilay Patel has a great analysis on patent and trade dress infringements of Samsung.

Related Posts