Russian TV Uses Macs for Code Cup Live Streaming
Russian TV channel uses multiple Macs for live streaming of the Coding Cup competition.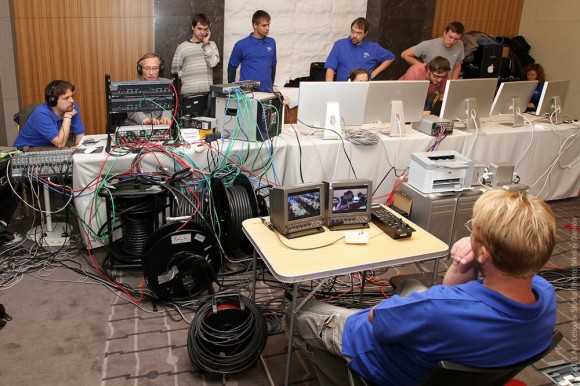 Artlebedev (translation by OP reader M):
18th September, noon, the conference room of Hotel Suisse 'Krasnye Holmy': the team in charge of the Cultu.Ru festival is streaming live video of the Russian programming competition 'Russian Code Cup'
ObamaPacman spies 4 Mac Pro, 5 Apple Cinema Display, factory boxes for transport, a ton of cables.
What's next? iPhone journalism?

Related Posts