Portal [Freebie Download] Mac + PC
Great game for Mac + PC available free for a limited time.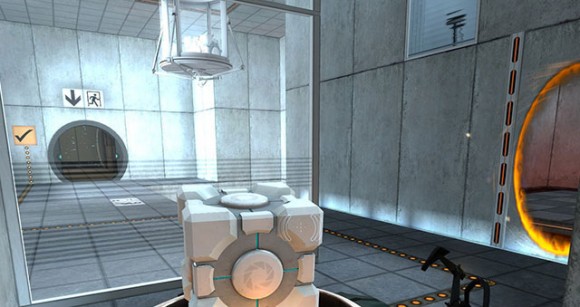 Video: Portal Gameplay Trailer
Until September 20, Valve offers free download of Portal, a science fiction first person puzzle set in the Half Life Universe, through Steam. For both Mac and PC.
Created by Valve, maker of amazing games, Portal is:
A hybrid of FPS style and a new genre of spatial brain teasers, Portal offers hours of totally unique gameplay. Set in the mysterious Aperture Science Laboratories, players must solve physical puzzles and challenges by opening portals, maneuvering objects, and moving themselves through space in ways that used to be impossible.
ObamaPacman: What are you waiting for? Get your Companion Cube and cake at Aperture Science enrichment center!

Related Posts