NYC 911 Memorial: iPad App
An interactive multimedia timeline of Twin towers from 2001 to present and future.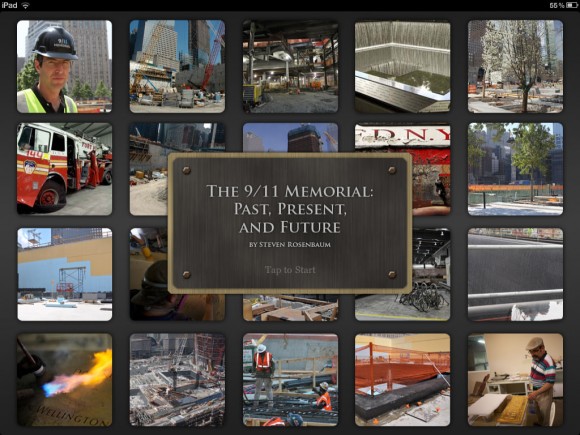 Download The 911 Memorial: Past, Present and Future [App Store, free]. Features:
Exclusive interview with the creator of the Memorial, along with his sketches and photographs.
More than 40 videos, over an hour of original content, site tours, museum updates, and animations.
Over 400 high-resolution photographs, including large artifacts at Hanger 17, rare site construction images, and the landscaping of an urban forest with 400 white swamp oak trees.
Links to share, post, and connect with the National September 11th Memorial Museum site.
Contains a wealth of information.
The Past: Construction of the Twin Towers, Daily Life at the WTC, The Day of 9/11
The Present: The Architect, renderings, engineering, construction, Parapet, pools, plaza, The Window, and The Artifacts.
The Future: mission of the Memorial Museum
PS from ObamaPacman: One of the Parapet designers wore an iPod touch watch.

Related Posts