MuscleNerd, iPhone Jailbreaker, Visits Apple Headquarters
MuscleNerd visited Apple HQ, gets a surprise name tag.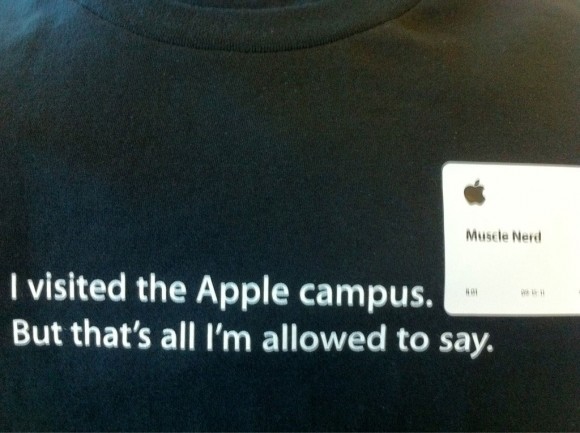 This Thursday, iPhone jailbreaker MuscleNerd visited Apple headquarters at 1 Infinite Loop, Cupertino. Regarding his Apple mothership visit, @MuscleNerd:
Well this afternoon sure was fun…(what a great company!) … http://twitpic.com/6lfnu3
He showed a T-shirt that says:
"I visited the Apple campus.
But that's all I'm allowed to say."
As to the name tag dated September 15, he mentioned:
My host at Apple surprised me with that visitor's name tag…I had expected it to be my real name :)
MuscleNerd is in San Francisco area partly for the Intel Developer Forum (IDF 2011) conference. And maybe picking up a new job?
Recently, another well known iPhone white hat hacker, Comex, was hired by Apple as an intern for the iOS team. Maybe MuscleNerd is visiting him or considering follow suit?

Related Posts