Moving Pictures After Effects Tutorial: Made on Mac
Mashup a video + photo on a Mac to make cool moving image.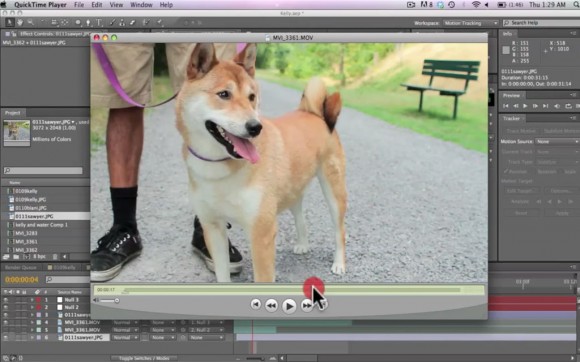 Short Video: Moving Photos
Finished product with multiple moving photos:
Video: Moving Pictures Mac After Effects Guide
Here's the guide:
Combine a photo and portions of a video to make a Harry Potter styled moving picture! Video guide by The VFX Bro shows how to add tracking points, stabilize, mask, cycle test, and make hybrid photo. Neat.
Screen recording using an app like Screenium [Mac App Store, $29.99] (doesn't show key stroke)
ObamaPacman: You can see some example shown earlier in the tutorial on tumblr blog If We Don't, Remember Me, great gallery of beautiful animated gif moving images.

Related Posts