Judge Rejects Google Arguments to Dismiss Oracle Copyright Claims
Judge disagreed with almost every single one of Google's arguments.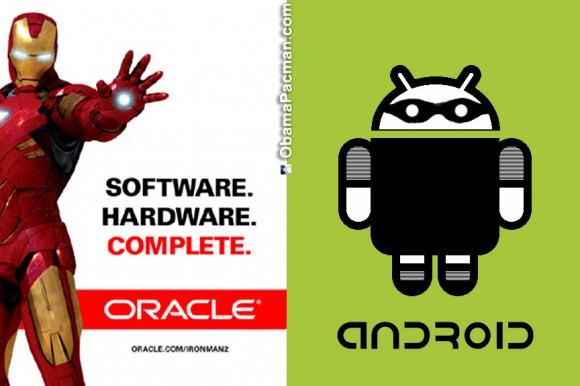 Another great day in the Oracle Java vs. Google Android lawsuit.
Aiming to limit the case to only about patent infringement, Google tried to get Oracle's copyright claims dismissed. But Google failed miserably in court yet again. Today, Judge William Alsup denied Google's 100+ page motion for summary judgment.
Judge: "With one exception… the motion is DENIED."
Florian Mueller at FossPatents reports (13 page court order on scribd):
On a scale from 1 to 10, Google succeeded at a level of 1 or at best 1.5 — and failed at a level of 8.5 or 9.
On whether Google copied Oracle Java without permission (aka reckless infringement):
Google never denied the copying — it just denied that it should be liable for it. But with today's decision, Google will be exposed as a reckless copycat and infringer, which can psychologically affect a jury's willingness to agree with Oracle on the presumed validity and alleged infringement of its patents-in-suit.
On Google's reckless disregard for intellectual property, Mueller:
Google uses large numbers of API header files from the Linux kernel and other GPL-licensed software, throwing out comments and other material and declaring the rest unprotected by copyright.
Google tried to argue "the idea underlying the copyrighted work can be expressed in only one way" but gave no supporting evidence:
"Google's lack of specificity is fatal", the judge writes.
On Google's fair use argument, judge:
On the present record, a reasonable fact finder could disagree with Google's rosy depiction of Android's impact on the Java market.
ObamaPacman: So Google's highly paid lawyers' arguments are all fluff, no substance. Basically, this is a preview of Google losing court battle against Oracle in the Android intellectual property theft lawsuit. Just like the Samsung Android tablet ban in Germany (where Apple is winning).
Fandroids, keep crying to "Google's rosy depictions" in your basements, as they won't hold up in court.
PS. Dear Google, the judge is telling you "don't be evil".
Court Ordered Settlement Talks
On Monday September 19, Oracle's and Google's CEOs, Larry Ellison and Larry Page, are ordered to appear in court to see if they can work out a settlement before the full lawsuit is to proceed. Settlement can reach into the multi-billion dollar range, since Google could possibly face triple damages if found guilty for willful infringement.

Related Posts