Jedi Kittens: Made on Mac
Light saber wielding Jedi kittens — more exciting than George Lucas' Star Wars Prequels?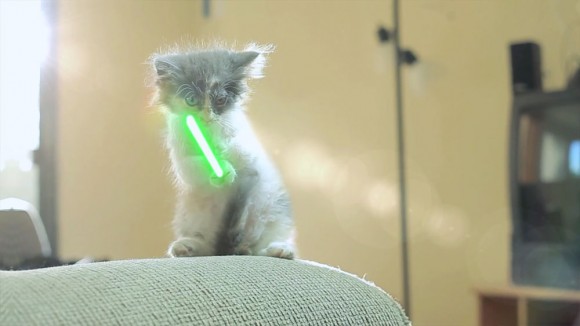 Video: Jedi Kittens
Video by the iPhone 4 and Mac using Final Cut King:
Don't be fooled by their cuteness because they are really some crazy Jedi Kittens!

***No Animals Were Harmed***
Final Cut King provides training videos for Apple Final Cut + other video post production software.
Video: Making of Jedi Kittens
Making of Jedi Kitten video, with brief showing of Adobe After Effects on a Mac (note cursor). The lightening seems to be this $280
6 light daylight-balanced softbox by Flora.
Kid After Dentist Parody
Bonus: Final Cut King's parody video of Kid After Dentist video:

Related Posts