It's Official: Apple's 2011 iPhone Media Event on October 4
Today, Apple sent out invitations for 2011 iPhone special event.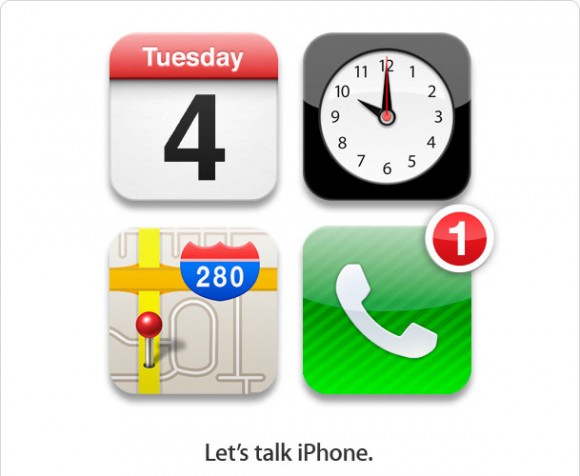 Next generation iPhone keynote will take place on Apple Cupertino headquarters. Loop Insight reports. "The event will begin at 10:00 am PT." Apple invite states:
Let's talk iPhone (1).
No hint on whether Apple will release iPhone 5, iPhone 4s, or both. Apple is also expected to release iOS 5 soon after the event.
Update: judging from the graphic, there might just be one version of next gen iPhone.
The press invite was issued 7 days ahead of the event, within range of historical Apple event invite times.

Related Posts