iPhone Jumps HTC Shark [Humor]
HTC President made a fool of himself recently with his iPhone comment, so Joy of Tech made a comic about it.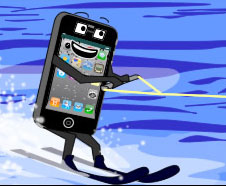 This Monday, the clueless HTC President Martin Fichter claimed that Apple is doomed, because a random kid allegedly said iPhone is not cool anymore. Referencing a kid's comment as evidence of iPhone's downfall? FAIL.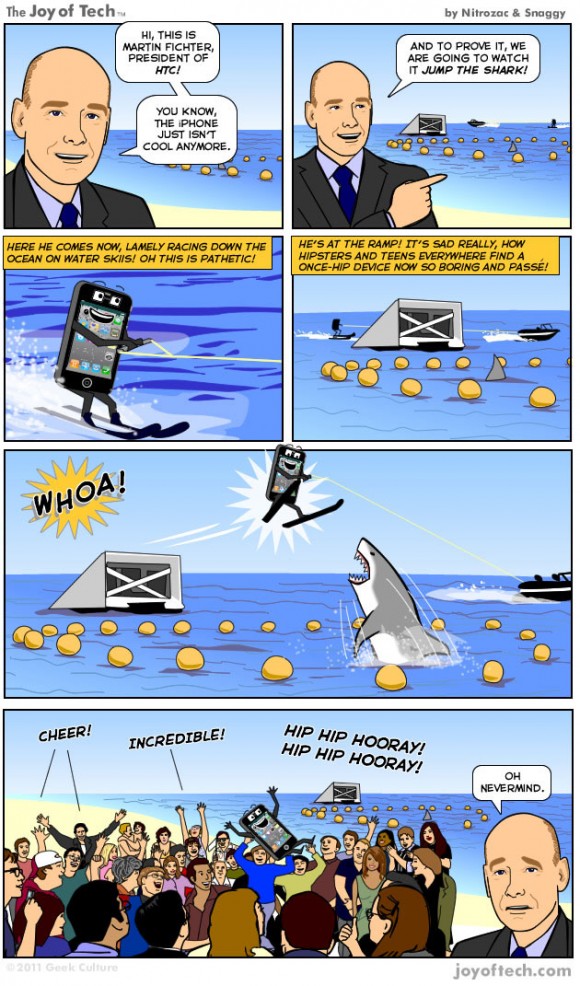 By the way, HTC / Fitcher retracted that statement later that day, saying:
I don't think we want to kill the iPhone
Of course! Probably so that they can keep copying the iPhone.
[All Things D via Cult of Mac]

Related Posts