iPhone 5: Rumor Roadmap [Infographic]
All iPhone 5 rumors since the 2010 iPhone 4 launch.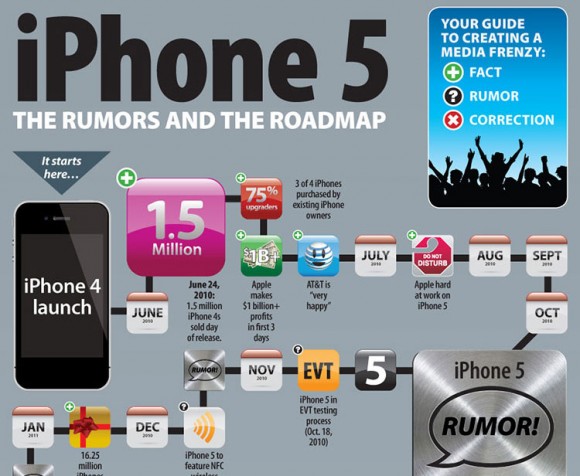 The whole iPhone 5 rumor train, combined by All Area Codes:
The infographic should help you separate fact from fiction and give you some idea of what to expect this fall with regard to the details that are known or expected.

ObamaPacman: improved iPhone 5 camera is almost certain due to the 8MP iPhone 5 sushi shot by Apple engineer.
Apple CEO Tim Cook is expected to unveil the iPhone 5 on October 4 at Apple's Cupertino headquarters.

Related Posts