iPhone 5 Launch Party [Humor]
Leaked iPhone 5 + iPhone 4 parts hold a pre-launch party before Apple Keynote, expected in late September or early October.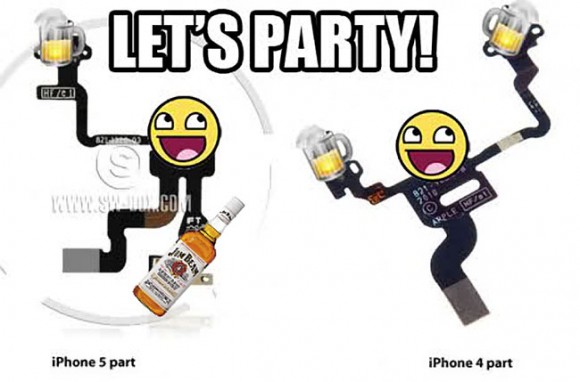 Just don't let the iPhone prototype carrying Apple engineers head to a German beer garden or tequila bar, unless ObamaPacman is near by.
Photo left: leaked part of iPhone 5 proximity light sensor flex cable. Right: GSM iPhone 4 part, with noise-canceling microphone connector. CDMA iPhone 4 has the mic in another part. The mic is also missing in iPhone 5, which is expected to be a world phone, containing both CDMA and GSM capability.
[via macrumors forums]

Related Posts