iPhone 5 Cases Made from "Lost" Foxconn Prototype [video]
Chinese case makers are so confident of new iPhone 5 redesign, they made them by the boatload.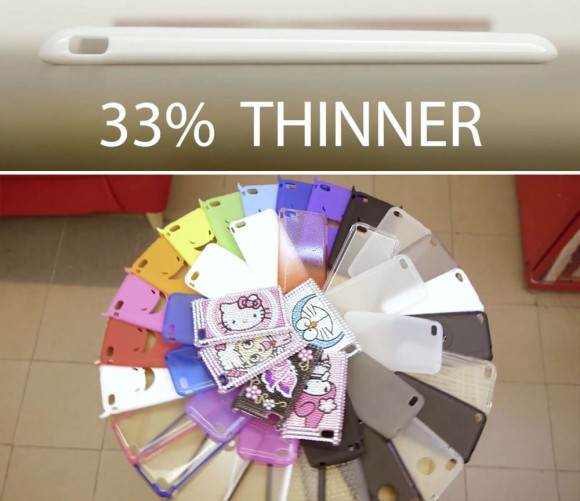 Video: Leaked iPhone 5 Case Comparison
Video comparison of rumored larger and thinner iPhone 5 cases vs. iPhone 4 and white iPod touch.
MIC gadget reports on rumors of why case makers are confident about the design:
iPhone 5 prototype had gone missing from the Foxconn factory in Shenzhen Futian district. […]

It is said to be a test model with a finalized iPhone 5 chassis featuring the tear-drop design.
Supposedly 33% thinner. But in which part? Top or bottom?
Real or Fake?
Previously, OP said the thinner and wider iPhone 5 design is not possible because those images don't show the tapered design. However, this tapered design should allow the rumored iPhone 5 to accommodate a larger high quality camera, while making the bottom MacBook Air thin.
Case makers were able to obtain an accurate mold of leaked iPad 2 months before its release. So perhaps they are on to something here. Quite costly to invest to create and SHIP these cases in quantity overseas. So the case makers are pretty confident.
We'll know more on October 4 when Apple introduces the new 2011 iPhone. Maybe the case makers should hope that Apple is not releasing a liquid metal iPhone.

Related Posts