iPhone 5 Actually iPhone 4s? October 4 Release Date + Specs
Rumor round up: Next generation Apple smartphone is not iPhone 5 but iPhone 4s. Tim Cook will host Apple's next big media event.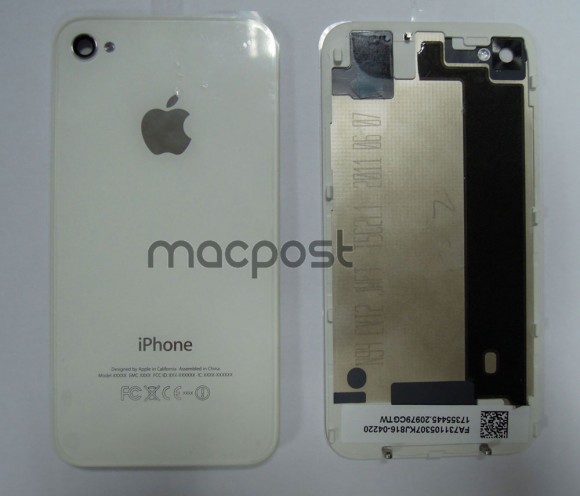 Latest rumor roundup on the next gen 2011 iPhone 4s, expected with A5 processor and better camera.
Apple Next Big Media Event: iPhone 5 Release Date
Apple Keynote date, All Things D (via macrumors):
"Tuesday, Oct. 4. Thatís the day Apple is currently expected to hold its next big media event, according to sources close to the situation, where the tech giant will unveil the next iteration of its popular iPhone."
However, the article adds that plans can change.
Specs: iPhone 4s
iPhone 4s only, with specs, BGR reports Wedge Partners analyst Brian Blair:
We expect the focus of the new iPhone will be iOS 5, a speedier A5 processor and a higher resolution 8 MP iPhone camera with a small possibility of a larger 4 inch screen.
Despite some examples of wider and thinner iPhone 5 cases and iPhone 5 mockup by Case-mate, there is no hardware evidence of a redesigned iPhone 5. There are some hardware leaks for iPhone 4s though.
Carriers of 2011 5th Gen iPhone
Sprint: new iPhone with unlimited data in mid-October, Bloomberg reports:
"Sprint Nextel Corp. (S) will offer Apple Inc. (AAPL)'s iPhone next month with unlimited data service plans to distinguish itself from rivals AT&T Inc. (T) and Verizon Wireless, according to people familiar with the matter."
AT&T and Verizon both offered unlimited data plans, but discontinued them due to cellular network capacity constraints, as it's easy to keep using iPhone for data usage. Sprint will likely only offer the unlimited data plan for a few months before following the other carriers in offering tiered data plan.
T-Mobile: "We are not going to get the iPhone 5 this year" – Chief Marketing Officer Cole Brodman. But didn't say anything about iPhone 4s. (via tmonews)
CEO Tim Cook is expected to host the Apple Keynote to announce the new iPhone 4s. This weekend's opening of 7 Apple Stores should provide additional locations to buy the new iPhone.
What does it mean? It's time to get ready for iPhone launch party!

Related Posts