iPhone 5 8MP Camera: Test Photo
Apple engineer eating lunch at work leaked photo taken with iPhone 5 on Flickr.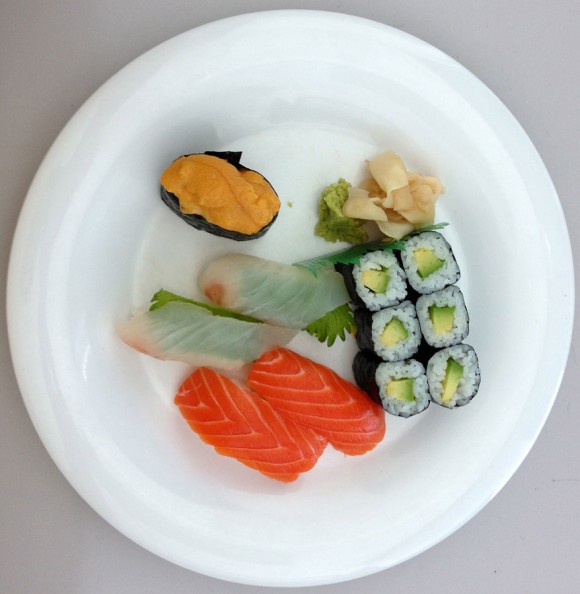 Pocket Now tracked down an image from the elusive iPhone 5 prototype:
This (very attractive) photo claims to have been taken by an iPhone 4, but the rest of its EXIF data tells a different story: although the image has been cropped to 2235×2291 (5.12 megapixels), the original picture was a much larger 3264×2448 — or just shy of eight megapixels. What's more, the lens was recorded as a 4.3mm f/2.4, which is closer to that of a point-and-shoot than the iPhone 4's actual 3.85mm f/2.8.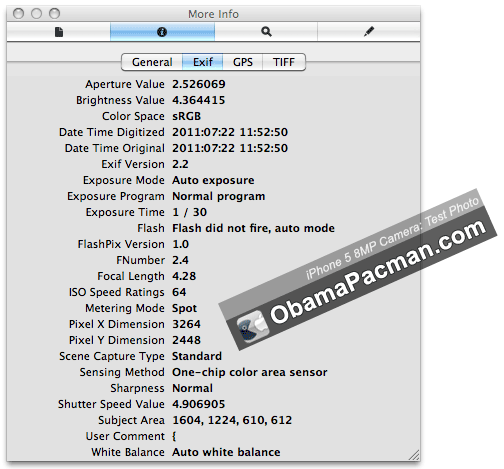 Macrumors on the original photo:
It was posted by Anton D'Auria, an Apple software engineer working on Safari and WebKit for iOS.
Flickr sushi photo by Apple engineer was removed. The location data points to Apple Cupertino campus. Link was: http://www.flickr.com/photos/tosha/5964416157/in/photostream
ObamaPacman: Looking at the original image, there seems to be some camera shake, so the quality of iPhone 5 photo should be better for those with a more steady hand.

Related Posts