Fifth Avenue Apple Store: Giant Glass [video]
This week, 5th Avenue Apple Stores gets its new giant glass panes. Photo + video.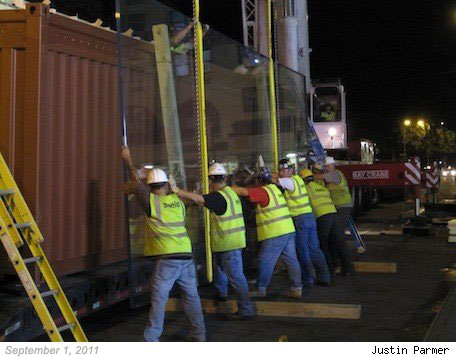 Video: Fifth Avenue Apple Store Glass Unloading
TUAW reports Apple took delivery of the new glass for the new Fifth Avenue Store glass cube. Apple is upgrading the iconic structure from 90 glass panes to 15 much larger pieces of glass.
The new glass is said to be near 2 inches thick.
Photo and video by Justin Parmer.

Related Posts